<!- TITLE -->
Shanghai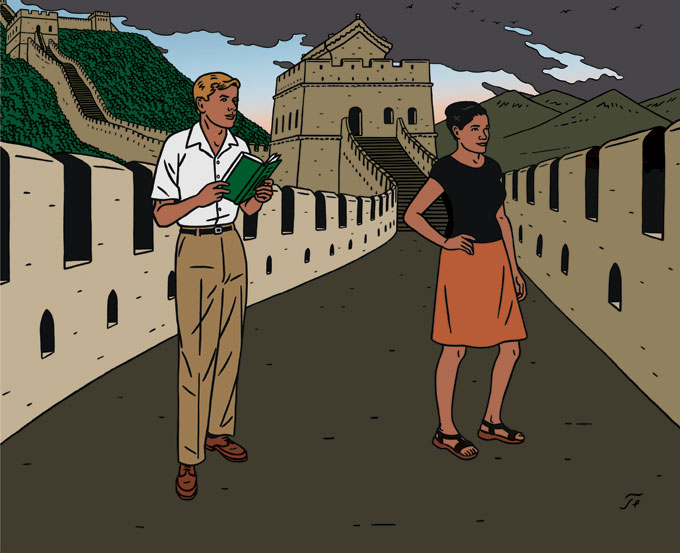 <!- CHAPEAU -->
Angélus by floc'h
in Shanghai
<!- HOTEL --> <!- TITRE PARTIES Hotel -->
<!- CONTENU PARTIES -->
Shanghai Water House Hotel
Located in the South Bund district of Shanghai, the 19-room cutting-edge design boutique hotel sits beside the Huangpu River and features spectacular view of the Pudong skyline in the distance. The Water House offers unique guest rooms, some with private terraces and some with spectacular views of the river and city skyline.
—
Maojiayan Road No 1-3, Zhongshan Road South, Huangpu District, Shanghai 200010.
Banyan Tree Shanghai On the Bund
Saunter down the beckoning bund and be charmed by an urban oasis in a shimmering cityscape stretched along the glorious Huangpu River Prepare to experience the best of cosmopolitan Shanghai. Banyan Tree Shanghai On the Bund promises the brand's classic signature service, innovative features and a central location for astute business travellers and jetsetters.
—
19 Gong Ping Road, Hong Kou District Shanghai 200082,
<!- FOCUS HOTEL -->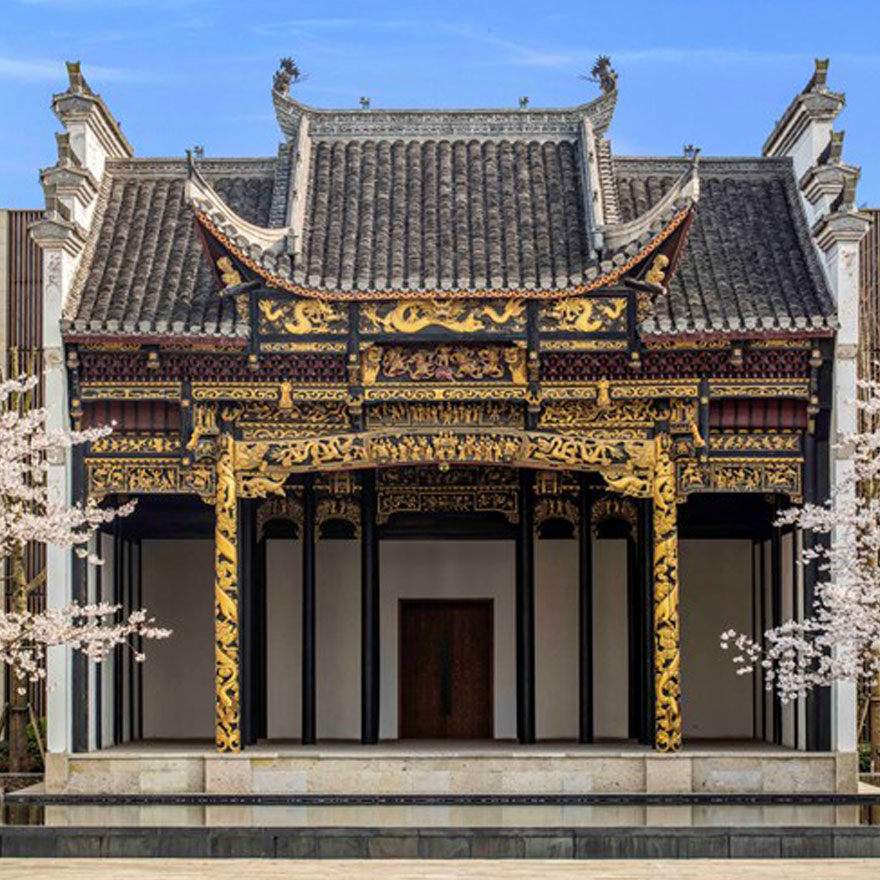 Ahn Luh Zhujiajiao
Located in Zhujiajiao town in Qingpu District of Shanghai, a destination with a 1,700-year history and an ancient water town of great renown in China. A mere 50-kilometers from downtown Shanghai, Ahn Luh Zhujiajiao transports guests to another era with its restored 600-year-old courthouse from the Ming Dynasty, "Wu Feng Lou" (Court of Five Phoenixes) style, to become the resort's lobby, while an Old Qing Dynasty Theater is the building's core.
—
505 Zhuhu Road, Zhujiajiao Town, Qingpu District, Shanghai.
<!- RESTAURANTS --> <!- TITRE PARTIES Resto -->
<!- CONTENU PARTIES -->
<!- FOCUS Restaurant -->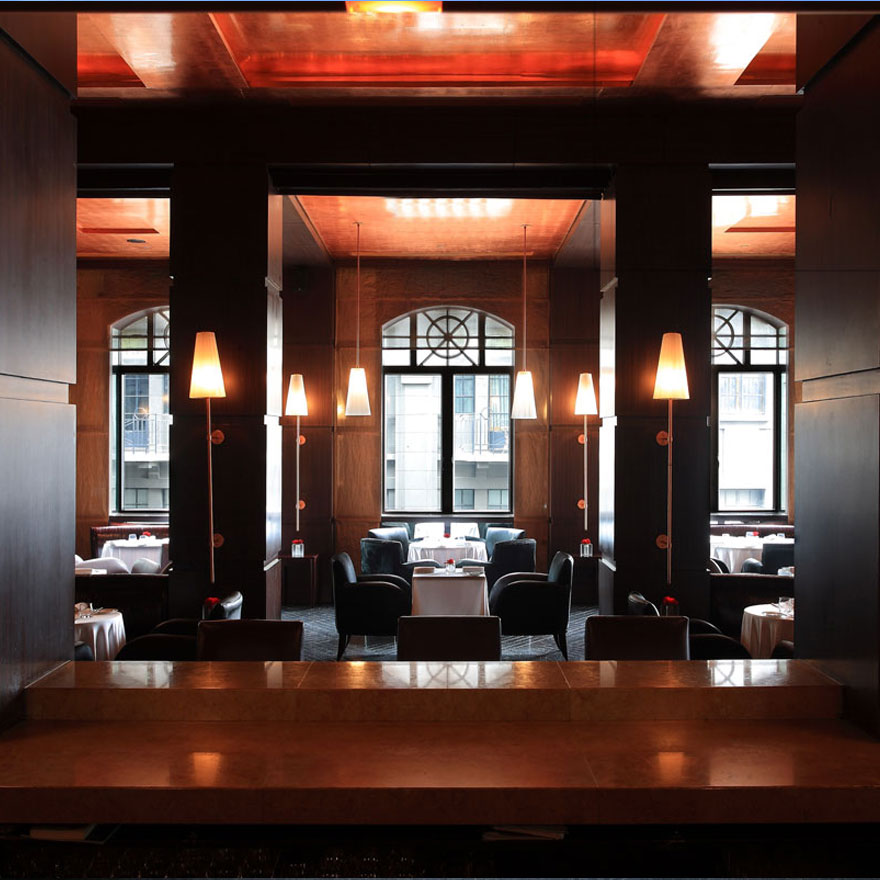 Jean-Georges
The discerning cuisine at Jean Georges Shanghai features a mix of the finest natural ingredients blended together in unique and surprising ways that light up the eyes and the taste buds. Under Jean Georges' gifted direction, Executive Chef Paul Eschbach transforms classic French dishes through the use of bold, Asian-inflected seasonings and unexpected flavor combinations. Bringing bright modern flavors to traditional cooking techniques reflects the core of their culinary philosophy.
—
4F, Three on the Bund, N°3, Zhong Shan Dong Yi Road, Shanghai, 200001
<!- DRINKS --> <!- TITRE PARTIES Drinks -->
<!- CONTENU PARTIES -->
Daimon Bistro
Daimon Bistro is like journeying into somebody's fantasy: it's a wild ride with major ups and a few downs – but when you're flying it's fantastic. Daimon Bistro is the newest from Leung, his second of two concepts which share a space on the sixth floor of Five on the Bund. Daimon is the casual cousin of Bo. 'It's like a supper club, a place where people can relax. Casual. You go for a few drinks,'
—
Bar Constellation
In a city where bars and restaurants come and go at gaotie speed, Constellation is a minor institution, the name a still reliable indicator of quality. It's 15 years since the original opened on Xinle Lu. In the time since, founder Jin Zhonglei (more widely known as Kin-san) has steadily grown his empire to include similar bars on Yongjia Lu, Huangpi Bei Lu and Zizhong Lu, not forgetting Wine Plus on Wulumuqi Nan Lu.
—
Barber Shop
There's a new speakeasy in town. On Yongjia Lu, a few blocks from those hellish watering holes on the corner of Hengshan, there's a little barbershop that hides…Barber Shop, the bar. So you walk in, pass the shelves of pomade and switchblade combs, and a sharp-suited dude invites you to push down on some shampoo bottle pumps until the correct one opens the secret sliding door…
—
615 Yongjia Lu (near Wulumuqi Lu)
The Chop Chop Club
The Chop Chop Club is Paul Pairet's new restaurant for UNÏCO Shanghai. Renowned for his creativity and innovation, Pairet showcases the roots of home cooking here, serving dishes at the time of their absolute best. The Chop Chop Club recalls the ambience of a bustling family meal, with warmth in table setting and service.
—
Three on the Bund, 2/F, 17 Guangdong Lu, near Zhongshan Dong Yi Lu. Shanghai.
The Nest
Super popular bar / restaurant / lounge, right by the Rockbund Art Museum. Good design, good drinks, great food. They specialize in vodka-based cocktails (60-80rmb) and high-end bar food like oysters and steaks.
—
6/F, 130 Beijing Dong Lu, near Huqiu Lu
Speak Low
Speak Low, tucked inside a cocktail supplies shop on Fuxing Zhong Lu, is one of Shanghai's best-known speakeasies. That seems like it should be something of a contradiction in terms, but the bar's popularity lends the main drinking area a lively feel – and there's always a 'secret' bar-within-the-bar upstairs for those who prefer things a little more low-key.
—
No. 579, Fuxing Zhong Road
Sober Company
The blanket term referring to three separate venues by Speak Low mastermind Shingo Gokan. The first floor is occupied by Sober Cafe, which opens at 8am and does coffee, coffee-based cocktails and all-day breakfast until 4pm, when it switches to small plates and more cocktails. The second floor is Sober Kitchen, a cozy eatery which does takes on modern Chinese cuisine. The third location is on the same floor as the restaurant, a dark and atmospheric cocktail bar called Sober Society.
—
No. 99, Yandang Road, (near Nanchang Road)              
<!- FOCUS Drinks --> <!- CAVES --> <!- TITRE PARTIES WINE -->
<!- CONTENU PARTIES -->
<!- FOCUS WINE --> <!- CULTURE --> <!- FOCUS CULTURE -->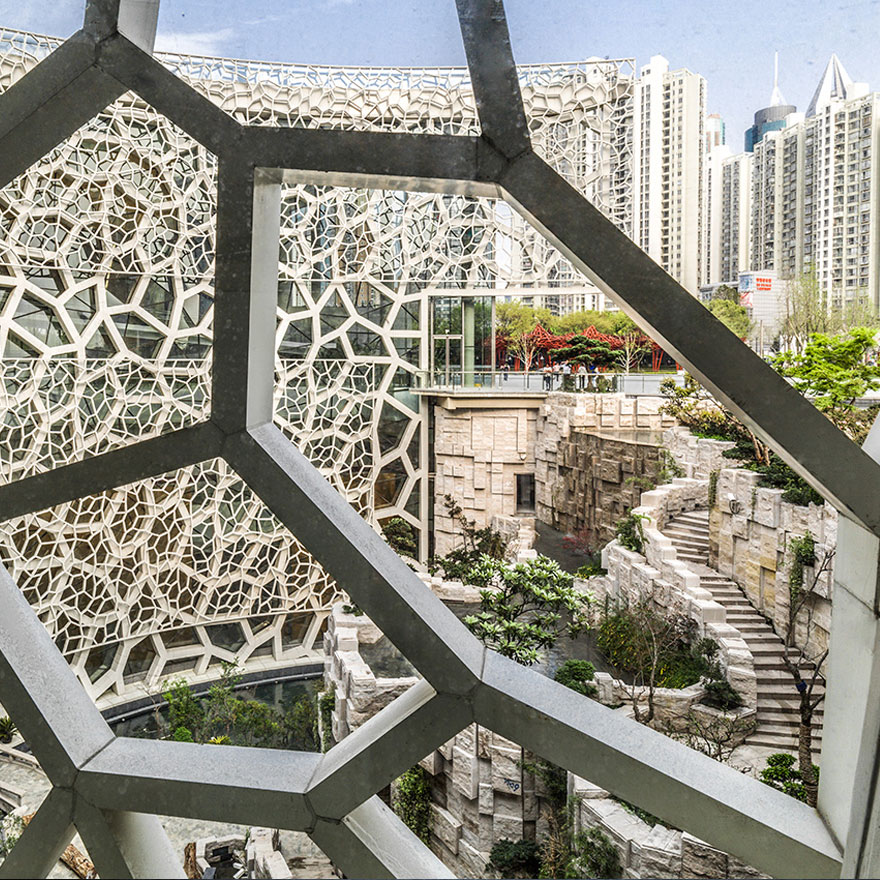 Shanghai Museum of Natural History
Museum dedicated to natural history in the city of Shanghai. It is one of the largest museums of natural sciences in China. Formerly housed in the Shanghai Cotton Exchange Building, the museum was moved to a purpose-built site in the Jing'an Sculpture Park in 2015.
—
510 Beijing W Rd, Jingan Qu, Shanghai Shi, Chine, 200000
<!- WALKS --> <!- FOCUS WALKS --> <!- SHOPPING --> <!- TITRE PARTIES Shopping -->
<!- CONTENU PARTIES -->
DongLiang
Dongliang is a retail multi-brand concept store committed to promoting new, talented Chinese designers. Dongliang engage in artistic and cultural activities as well as business and charity events.
—
No.184, Fumin Road, Jing'An District, Shanghai
Spin Ceramics
Spin's studio overflows with gorgeous and creative pieces of porcelain combining ultra-modern design with the millennia-old tradition of Chinese ceramics.
—
<!- FOCUS Shopping --> <!- OTHERS --> <!- TITRE PARTIES Shopping -->
<!- CONTENU PARTIES -->
Bund Hyatt - Vue Restaurant
Napa Wine Bar and Kitchen
TaiKoo Hui
Shopping & craft
—
No. 789, Nanjing West Road
Jingan Kerry Centre
Shopping & craft
—
NO.1515, Nanjing West Road
New world Daimaru
Shopping & craft
—
No. 228, Nanjing East Road
Shanghai K11 art Mall Center
Shanghai glazed Art Museum
Shanghai Film Museum
Culture
—
No. 595, Caoxi North Road
China Maritime Museum
Culture
—
No. 197, Nanhui New Town Shengang Road
Power Station of Art
Culture
—
No.200, Garden Harbor Road (near Miao Jiang Road)
Shanghai History Museum
Culture
—
No. 325, Nanjing West Road
<!- TITRE PARTIES CARTE --> <!- Liens villes -->