<!- TITLE -->
The protagonists
<!- CHAPEAU -->
The protagonists
ANGÉLUS GIVES FLOC'H CARTE BLANCHE
As part of its policy to develop the sponsorship of art, Angélus gave carte blanche to Floc'h, the master of the "clear line", to create an original work that reflected his view of the wine estate today.
By way of twenty drawings inspired by L'Angélus of Jean-François Millet, the artist has offered a journey taking us around the world.
<!- FLOCH -_>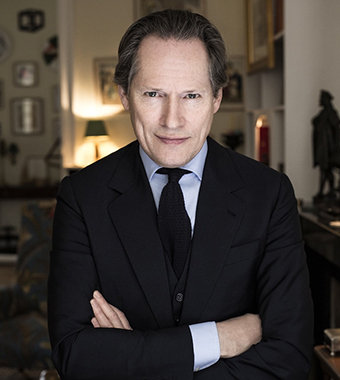 Floc'h
His protagonists — sophisticated, typically British dandies — stoll through the landscape with unsettling ease.
It's the ultimate embodiment of a type that, over 40 years, has become the epitome of his art. Born in 1953 into a family of printers in Mayenne in western France,
Floc'h is British only in his dreams. At a very early age he professed a boundless admiration for England, whose culture informed his character and permeates his work. His first great success was the collection he published in collaboration with François Rivière in 1977.
Le Rendez-vous de Sevenoaks turned the traditional narrative of the comic strip on its head, combining a sharply witty story with an uncompromisingly bold visual style. His Trilogie anglaise, influenced by Agatha Christie and Alfred Hitchcock, was followed by the Blitz books, whose main collection comprise Blitz (1983), Underground (1996) and Black Out (2009).
Floc'h's precise, highly elegant lines trace poetic contours that, paradoxically, encourage flight of fantasy.
<!- STEPHANIE -_>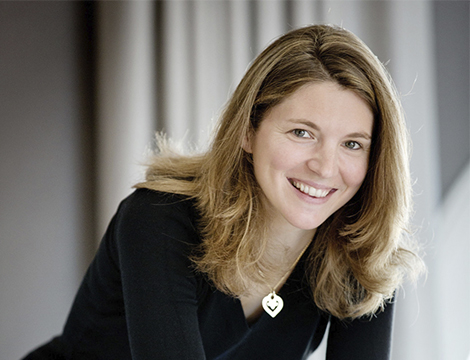 Stéphanie
de Boüard-Rivoal
Born in 1982 in Bordeaux, Stéphanie de Boüard-Rivoal grew up in Saint-Emilion. A graduate of Bordeaux University's Economics Department and of the European Business School ESCP-EAP, she started her career in private banking in London at UBS, where she stayed until 2009, before joining the prestigious Swiss bank Pictet to continue in the field of private asset management.
In 2009, she became member of Angélus' supervisory board, thereby becoming directly involved in managing the estate. She has committed to maintaining the level of excellence of the property's wines and image worldwide and takes an active role in promoting Angélus.
In 2011, she earned the internationally acclaimed Advanced Certificate from the Wine & Spirit
Education Trust in London. This programme extended her knowledge of wine and introduced her more in detail to the other wine growing regions of the world.
At the beginning of 2012, her father Hubert de Boüard de Laforest and her uncle Jean-Bernard Grenié asked her to join them and to manage Angélus. She therefore left Pictet and henceforward spends all her time in charge of her family's business activities.
In 2013, she carried out the acquisition of the Saint-Emilion restaurant Logis de la Cadène and established a team there managed by the young talented chef Alexandre Baumard.
Knowing how to travel is about
possessing a sense of harmony.
<!- THIERRY -_>
Thierry
Grenié de Boüard
Born in 1987 in Libourne, Thierry Grenié de Boüard grew up in Saint-Emilion on the family estate. He graduated in international business from the University of Hull in the UK and gained a Masters in management from EBS at the University of Wiesbaden in Germany and a Masters II in marketing from Kedge School in Bordeaux.
His professional career then led him from Berry Bros. in UK to McWilliam's Wines Group in Australia, where he spent almost a year before joining Hawesko in Germany. His last job was as a wine purchaser in Berlin for Wine in Black, one of the most active web-based players in the industry. Having studied management and marketing in UK, Australia and Germany, Thierry Grenié-de Boüard continued to occupy international positions in the wine trade.
At the same time, he also took part in the winemaking at Château Angélus and Klein Constantia. Thierry Grenié de Boüard has been a member of the supervisory board of Angélus since 2014. He now devotes his whole time to family business operations.
A journey doesn't need a reason.
It will soon prove that it alone is a sufficient raison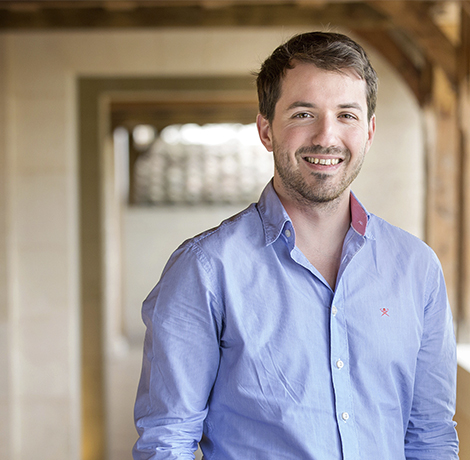 <!- GENERATIONS -_>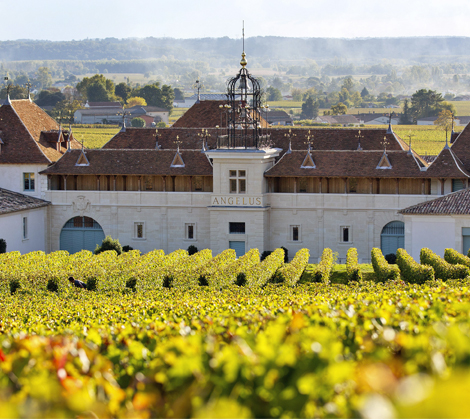 Origins in 1782

Eight generations

Less than a kilometre from the famous Saint-Emilion bell tower, situated on the much-vaunted south-facing "foot of the hill", Angélus has been the life work and passion of eight generations of the Boüard de Laforest family.

Angélus originated as a small plot of very old vines located at the centre of a natural amphitheatre where sound is amplified. The people working in the vines were able to hear the angelus peal being rung simultaneously by the three local churches and the place came to be known as Angélus. Over the centuries, in the morning, at noon and in the evening the Angelus rang out, setting a rhythm to the days. It was at these moments, in the vineyards and villages that men and women stopped their labour and prayed.

The bell on the label of Château Angélus symbolises this origin and these moments of devotion.
<!- La Signature -_>
The quest for excellence

The Angelus signature

Recognized throughout the world as one of the leading Bordeaux names, Château Angélus represents the devotion of a family and its team of professionals, focused on achieving excellence and highlighting the matchless nature of its terroir. Together, they combine their loyalty to traditional methods with continuously improving technology both in the vines and the cellar to get the very best out of each harvest and every vintage.

The Angélus style results from the combination of bold decisions on vine varieties and an outstanding terroir. It is this unique character born of the south-facing Saint-Emilion slopes with its large proportion of Cabernet Franc that we are so pleased to encounter over and over again as the vintages pass by: lush, dense and creamy, elegant, classy, pure and fresh.